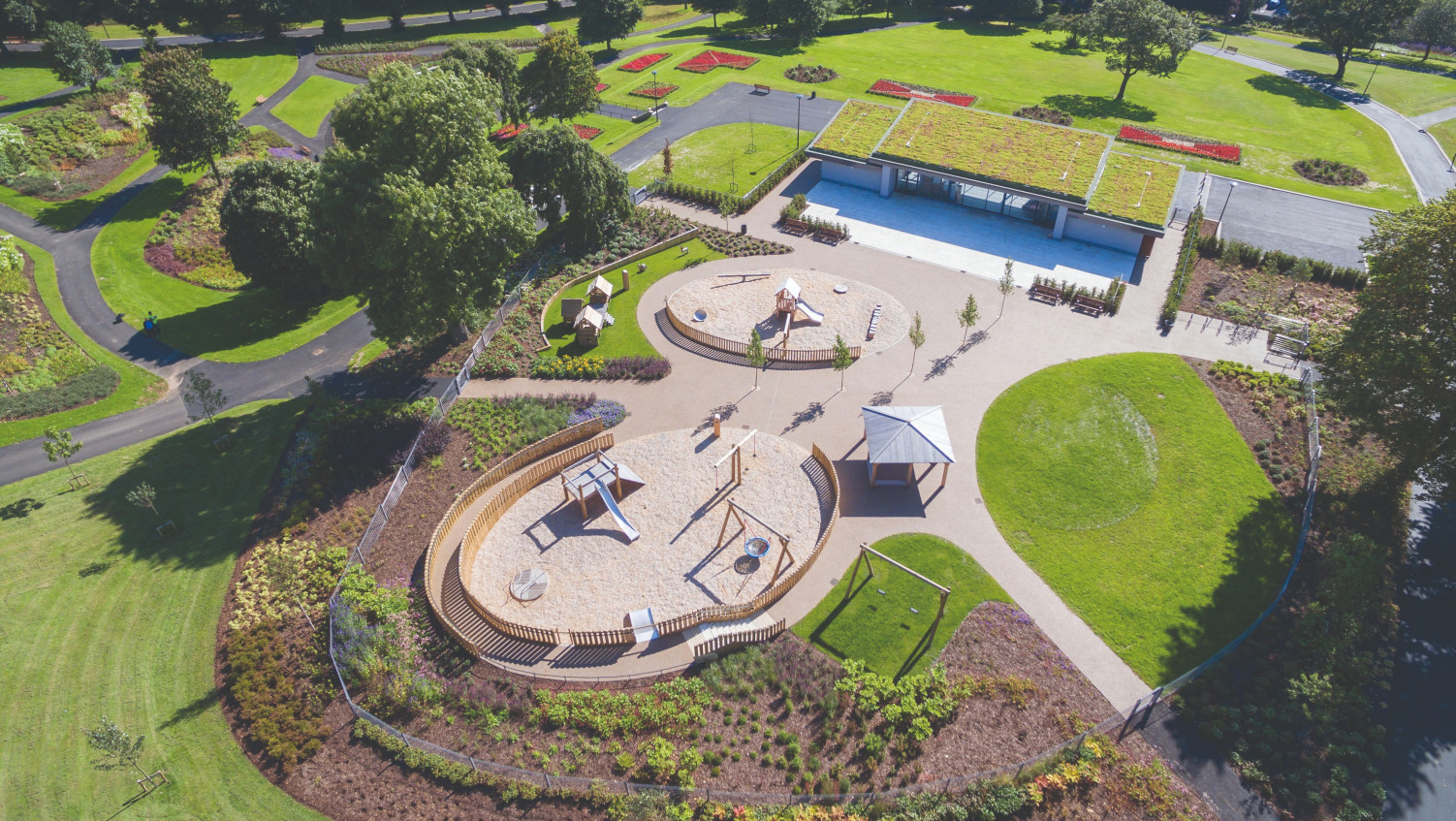 Brooke Park
Derry, Ireland
Selected Case Study
Case Studies
Brooke Park in Derry worked with Timberplay Ireland as part of their major regeneration project.The park was first opened to the public in 1901 and is seen as an historic landmark within Derry/Londonderry. The regeneration project included restoration of the Brooke Park Portico Lodge and the former Victorian Oval Pond, as well as creation of a Pavilion Cafe, walled garden, Horticulture and Environment Training Centre and a new contact sport centre as well as the play space. It was funded by Derry City and Strabane District Council, the Heritage Lottery Fund and the Department of Social Development.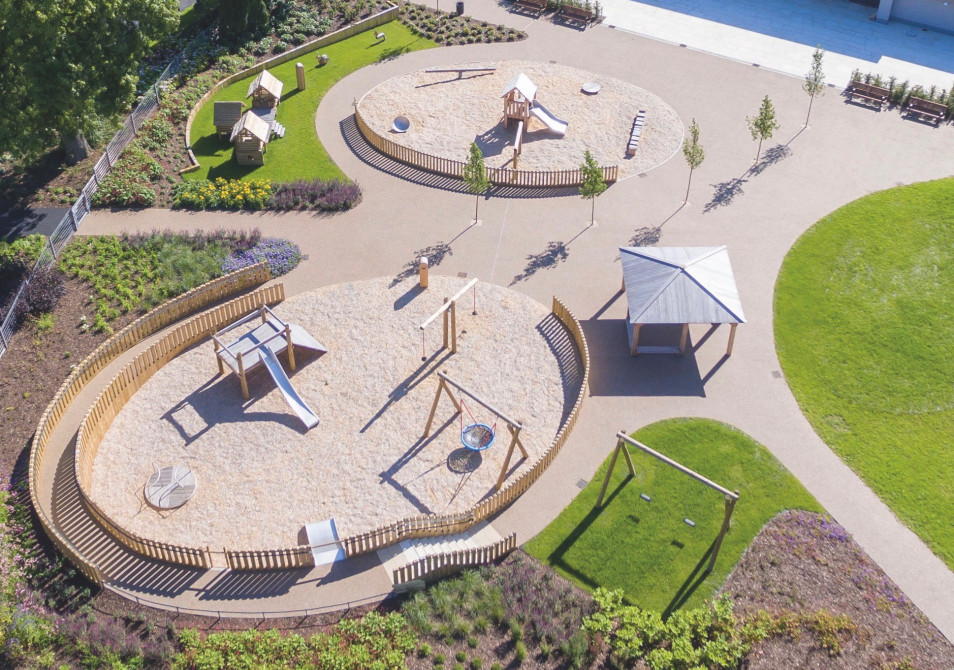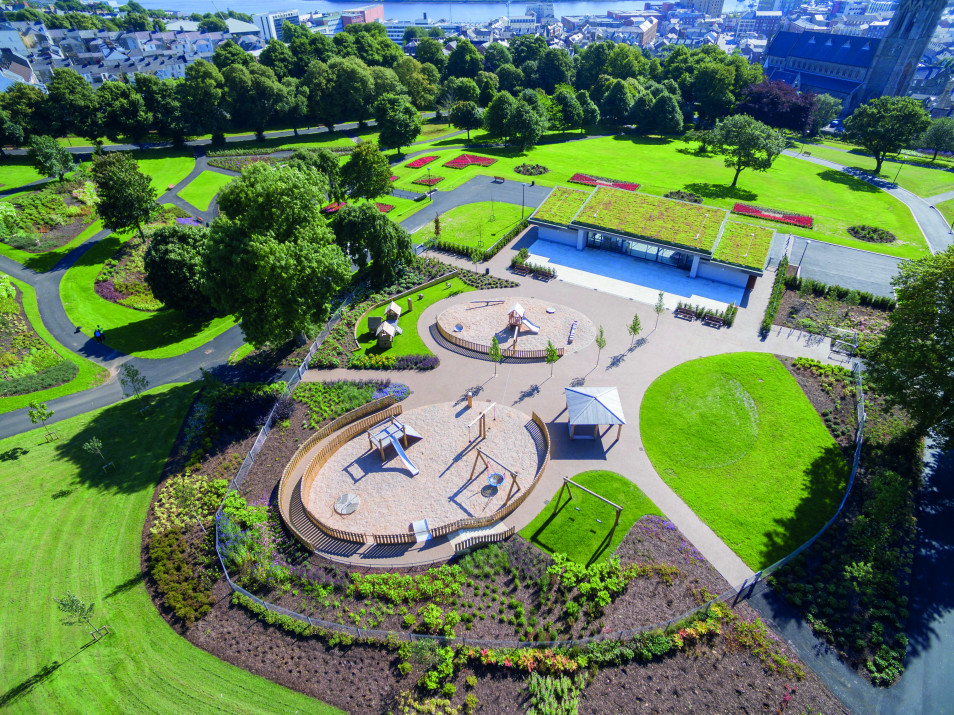 Timberplay Ireland were able to advise on the choice of apparatus at Brooke Park, supplying a wide range of innovative products from our exclusive partner, Richter Spielgeräte.
"This German company specialises in natural materials, both in surfacing and construction, and we used a lot of their timber-made equipment at Brooke Park," explained ex-Managing Director, Harry Harbottle. "We have carried out a lot of research into children's play equipment, and the play park has a natural orientation that makes it look that extra bit special."
"Richter Spielgeräte is made up of skilled craftspeople specialising in traditionally crafted, sustainable wooden play equipment. We share their philosophy of "as much play value as possible – as much safety as necessary", to create play offers with an appropriate level of risk and at a level at which children and young people can play in a self-determined way, whilst developing self-protecting behaviour."
To this end, Timberplay Ireland supplied a range of equipment which included a Cradle Nest Swing (particularly attractive to children with special needs), combination platforms with slides, Standing Carousels, wooden Swinging Horses, timber play-Hut Combinations, Jumping Discs, Wobble Dishes, Ladders, Climbing Walls and more.
Timberplay Ireland has many years of experience working on projects all across Irelan and our focus is on providing sustainable, high-quality, creative play experiences for children of all ages and agilities. We have a passion for what we do and are delighted to have been responsible for the construction of some of Ireland's most innovative and natural children's playgrounds. We have significant experience of working on community and school play space projects and believe that our service in design, installation and after-care is second to none. Our products are hand-crafted and constructed in a way that children can understand, made through a traditional process and with a time-honoured approach to sustainability. All our equipment conforms to EN 1176, while at the same time, presenting significant challenges to test even the most agile children. We use only high-quality fixings and mechanical components, designed for longevity and simplicity of maintenance.
Timberplay Ireland also has a strong environmental focus, using sustainably forested European wood (FSC/ PEFC), and delivering products that are unpackaged, unpainted, naturally sustainable and low-maintenance. Simple construction also allows for end-of-life recycling.
We hope that the residents of Derry will continue to enjoy Brooke Park for decades to come, with high quality play equipment delivering a rich and diverse play experience.