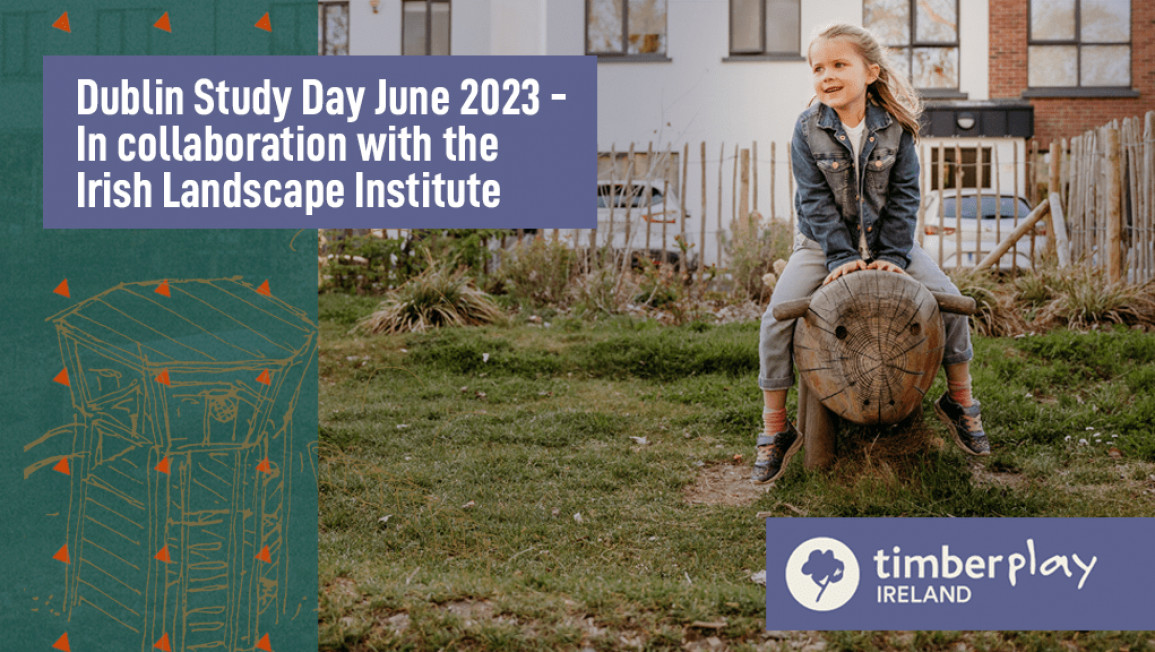 Study Day on Effective Play Provision for Stronger Communities in Dublin | Timberplay Ireland & Irish Landscape Institute
10 May 2023
Selected News Story
News
Timberplay Ireland are delighted to present an engaging study day this summer in Dublin, organised in collaboration with the Irish Landscape Institute, where we will delve into the topic of developing stronger communities through effective play provision. The event will take place on Thursday, 29th June 10am – 4pm at the Ormond Meeting Room, located at Ormond Quay Upper, Dublin 7, and is tailored for Landscape Architects, Planners, and Developers with a keen interest in play design.
The day promises to be illuminating and inspiring, with a diverse range of speakers hailing from various sectors and backgrounds. Topics of discussion will include play strategy, risk management within play, inclusivity, green infrastructure, consultation, and play theory. Our speakers will include Laurence Colleran from South Dublin City Council, Joanne Coghlan from Studio Aula, Neil Bolton who is the Head of Housing at Respond Housing, Alick Ford who is the Head Teacher at Castle Tower School, Harry Harbottle from CATE Consulting, and Beth Cooper, a Creative Play Consultant from Timberplay.
Moreover, we will visit a local site that boasts a unique variety of sensory play equipment. The study day will be complemented with lunch and refreshments. Due to limited spaces, kindly secure your place by emailing lilly@timberplay.com.