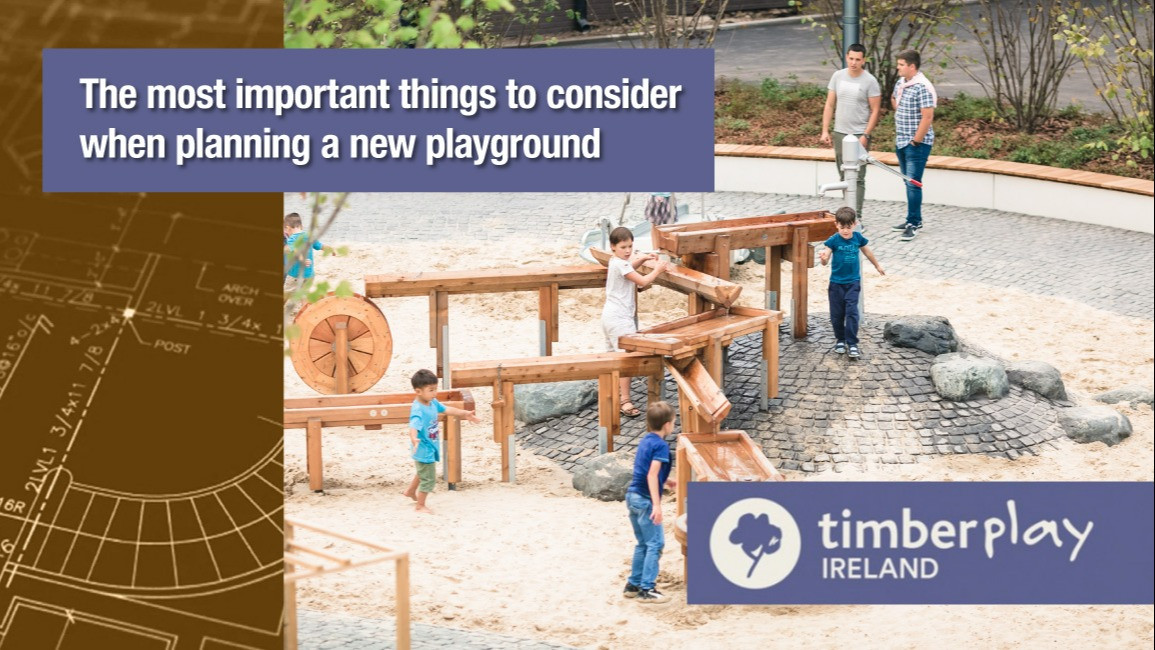 The most important things to consider when planning a new playground
22 Sep 2022
Selected News Story
News
Planning a new playground - or redesigning a current one - generally solicits the approval or broad consensus of the local community with a clear demand communicated from current and future users.
Timberplay Ireland have worked with hundreds of clients over the years to drill down into specific requirements, which include design, budget and installation, helping guide projects successfully from start to finish.
Once a need has been identified, there are a number of steps that can then be considered.
Project Goals
This is an ideal time to elicit feedback from the community and key stakeholders in the project.
How many children would use the play space at once?

What are the ages of the children who will use the equipment?

Do the children have specific physical or education needs that should be considered in the design stage?

Has a budget been allocated, and if so, how much is it?

How much space has been allocated for the play space?
The sooner these goals are clearly communicated, the easier it is to plan ahead and keep within project timelines and budget.
Design
When the needs and wants of the children have been identified, a fun, challenging and exciting play experience can be visualised.
Is there a requirement for specific equipment based on initial project goals?

What materials are being considered? Is there a focus on more sustainable and eco-friendly products to help reduce the carbon footprint?

Is there a preference for a specific play equipment supplier?

How should the various products be arranged, and is there sufficient space to allow for adequate freedom of movement?
It is important to consider all facts of the play space to prevent additional features being added (or removed) at a later date. A single change can significantly impact the coordination of design elements, reduce the existing space available and potentially encroach safety zones. Similarly, packing too many features into a play space can lead to dissatisfaction for children where space is limited for running, jumping and open play around the equipment.
Budget
If budgets are not clearly indicated from the outset, design costs could creep over budget resulting in delays if the space requires a redesign in the future.
Ensuring a project stays within budget is possible with sufficient planning, aligning with the initial project goals.
---
Timberplay Ireland adopt a collaborative approach with clients, advising and supporting customers in the creation of the best combination of products and landscape for any space and audience.
We have a knowledgeable team of experts who are able to advise and guide you to making the best decisions during the planning process and beyond.